I am a State College, PA freelance photographer specializing in headshots, people/pet portraits and community events. I teach digital photography classes, offer one to one consultations and photo walks. My professional photography training was completed at the Rocky Mountain School of Photography in Missoula, Montana.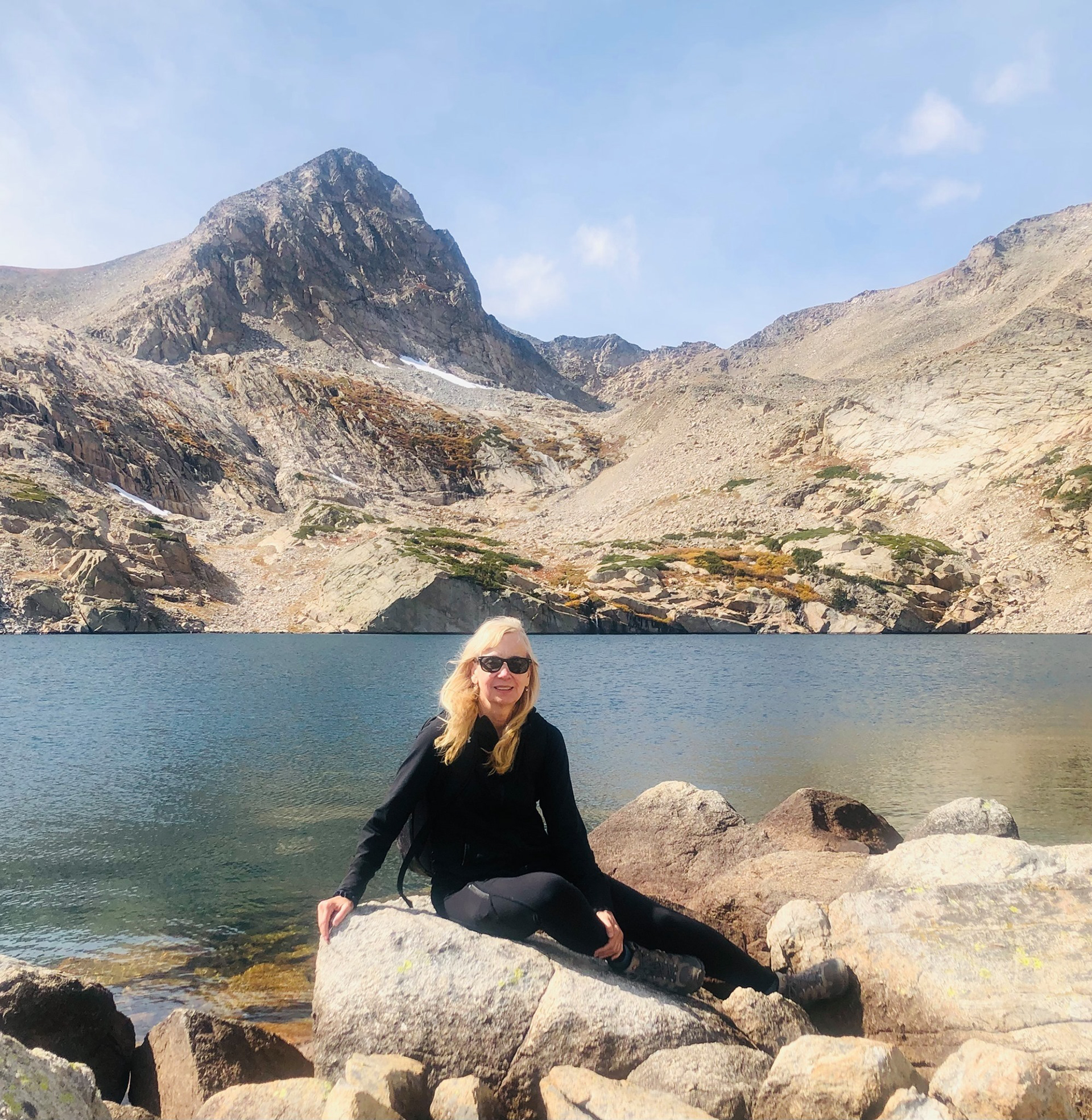 Karen Davis - Coach, Workshop Facilitator, Author
"We were so happy that we engaged with Tricia Rubio as our photographer for Reinventing Yourself Weekend. Tricia is a consummate professional who was very attuned to our needs and vision for the event. The results of her photography nailed the flair and essence we were attempting to capture. I highly recommend Tricia if you are looking for a photographer who listens to you, is flexible and can bring your event to life!"
"I hired Tricia to do a photo shoot for my new website, and I'm absolutely thrilled with the professionally edited photos she took of me!
Tricia's passionate about her craft & it shows, starting with the time she took to get to know me, my vision for the shoot, and her patience with the conditions, making sure all was in place to get just the right shot.
I had the good fortune to assist Tricia on a photo shoot for a model's comp card, and experienced her commitment to her client, and determined spirit to create fresh, fun photographs that captured her client's true essence.

"Tricia is a versatile professional, photographing for personal, family, and business desires.
I highly recommend Tricia Rubio Photography, she will be my go to in the future!"
I connected with Tricia through the Art Alliance of Central PA.  I'm new to teaching high school photography and I was looking for local photography classes to help me grow as a photographer and teacher.  Tricia's composition class was just what I needed to focus my delivery and help my students understand why they liked some photos and not others.  She adapted the class to our needs and encouraged us to network with each other so we could learn from our peers as well as from her.  We all had very different photography styles and it was fun to see what the others brought to the table too.  I'll be looking for more classes from her in the future."

New Harvest, New York, New York
I Have a Dream Foundation, Boulder, CO
The Women's Bean Project, Denver, CO
Clara Esther Armendariz Beltran, La Paz, MX
Boulder Museum of Contemporary Art, Boulder, CO
Lafayette Children's Museum, Lafayette, CO
SMILES Help Portraits, Denver, CO
Boulder Valley School District, Boulder, CO
Karen Davis Coaching, Louisville, CO
Ronald McDonald House, Denver, CO
Art Alliance of Central PA, Lemont PA